my little indian boy on Jenny
Legend and Astair on a haybale
We're back home now in Louisiana and our memories of our vacation at the ranch are still fresh.
Every year that we visit my childhood home is more rewarding than the last.
Joel was able to join us for ten days and it was wonderful to have him with us. Story was starting to protest that her mommy was driving all over the bumpy sandhills in a pickup truck and even took a few spins on a four wheeler. The only thing I didn't do was ride a horse (and I was mighty tempted).
I love watching my kids learn to ride on the same little spirited palomino pony I learned to ride on. Jenny, with her clear blue eyes and her snow white mane, has to be nearly 27 years old now, which is somewhere around 80 in horse years. If only I could age so beautifully! Astair fell in love with the "pretty pink Jenny", just as I did when I first laid eyes on her at age seven. I had prayed and prayed for God to bring me a horse and I'll never forget the day my Aunt drove up to the ranch with Jenny in tow. She was a princess of a pony and I knew without a doubt that God had gifted her to me.
I love walking with my kids through the hayfield, chasing lizards and other prairie critters, teaching them how to drive the ranch pickup over the sandhills (Thad can finally reach the pedals and peek over the top of the steering wheel).
We made the best kind of memories.
Astair and Jenny
Thad riding into the sunset with daddy and our friend Chris (Chris and Erin came to visit with their new baby girl Grace. Erin was my roommate in college and it was so good to see her and her family.)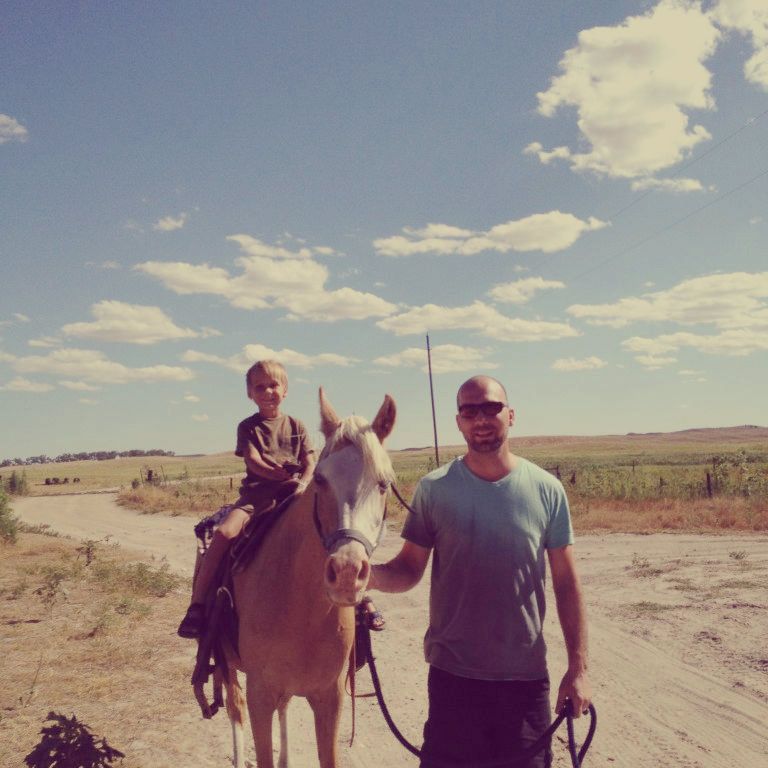 Boston and Jenny with daddy
after tubing down the Niobrara River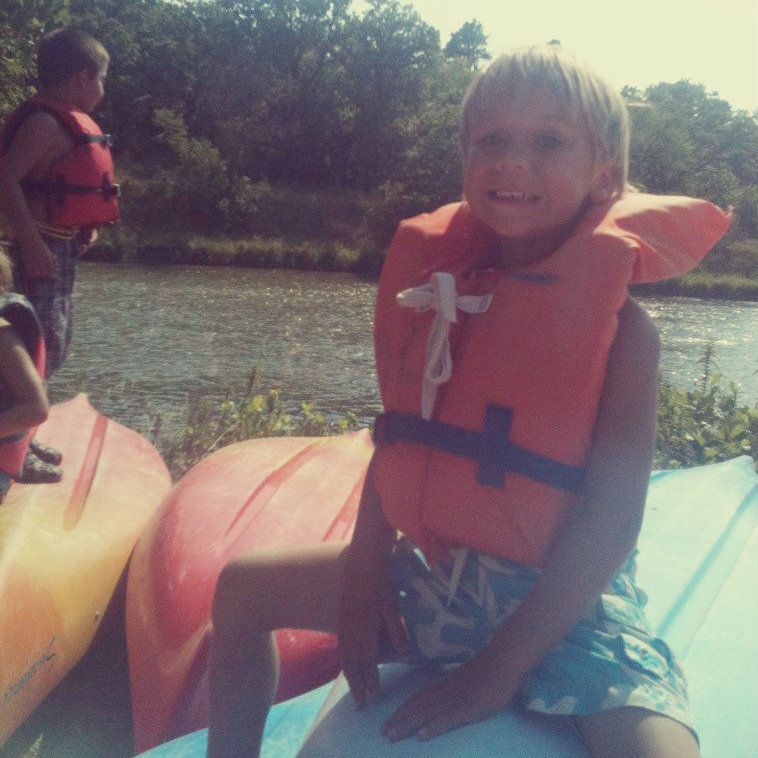 Boston can't wait to float down the river
at Merrit Dam with Uncle Jody and our friends
finding frogs
Legend checking pastures with Grandpa Joe
exploring the Fairfield Creek with daddy and uncovering fossils
Legend and Jenny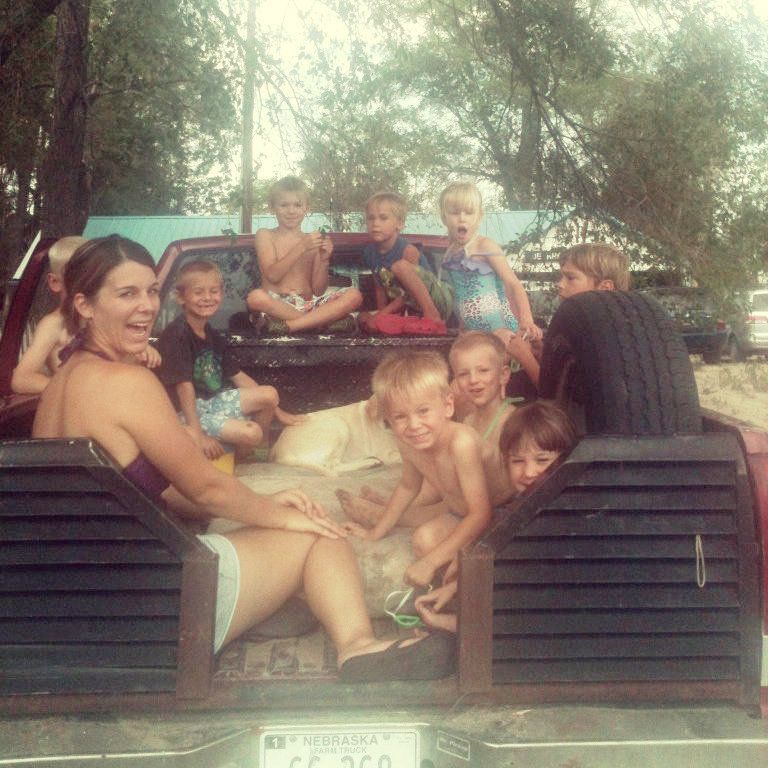 we loved having our friends from South Dakota visit the ranch! 11 kids in all! what a blast!
playing with our friends at the first Fairfield Falls
We enjoyed spending time with family and friends, eating Grandma Chick's fun snack foods and riding across the hills with Grandpa Joe and Uncle Jody. It's comforting to know there is always a place we can go that hardly ever changes. The hills stay in the exact same spot I remember them to be, Lost Creek disappears every year and then returns in the Spring. Even with the devastating effects of fire, the prairie will return to life once again.
We're grateful for a place like that.