This weekend has been a gift.
I'm so thankful for a husband who packs up all the kids and takes them to donut shops and for walks in the woods, who lets me sleep in, builds campfires in the backyard, and roasts marshmallows and hot dogs (for breakfast), grills burgers, and rolls my kids around in a barrel (just for fun).
I love you, baby, beard and all.
My mom and I got to spend some precious time together.
We browsed through a little gift shop where I found the most adorable handmade vintage fabric bag. It's more spacious then the picture shows and I can't wait to use it as Story's diaper bag.
I've had a million and one sewing projects swirling through my head lately...
Fabric bows, hand drawn dolls, ruffled onesies...
But I had to limit myself to just one more and that was a nursing cover for Story.
Super easy to make and lovely as well.
Definitely a highlight of our weekend was an incredible surprise that landed on our doorstep from our cousin Sheri...
A box FULL of the most carefully thought out art projects and supplies for my kids!!
It was amazing and it felt like Christmas! We had so much fun going through all the fabulous creative goodies!
She had packaged every project and included several ideas for the items she sent.
Completely FABULOUS.
There was a bag for the kids to personalize a onesie for Story, crayons to melt down in muffin tins, cards for them to design, art aprons, art paper, oil pastels, markers, frames for self portraits, chalkboard hangers, chalk board tongue depressers with chalk to label plants or play games with, and a lovely painted handmade flower.
And everything was so thoughtfully labeled!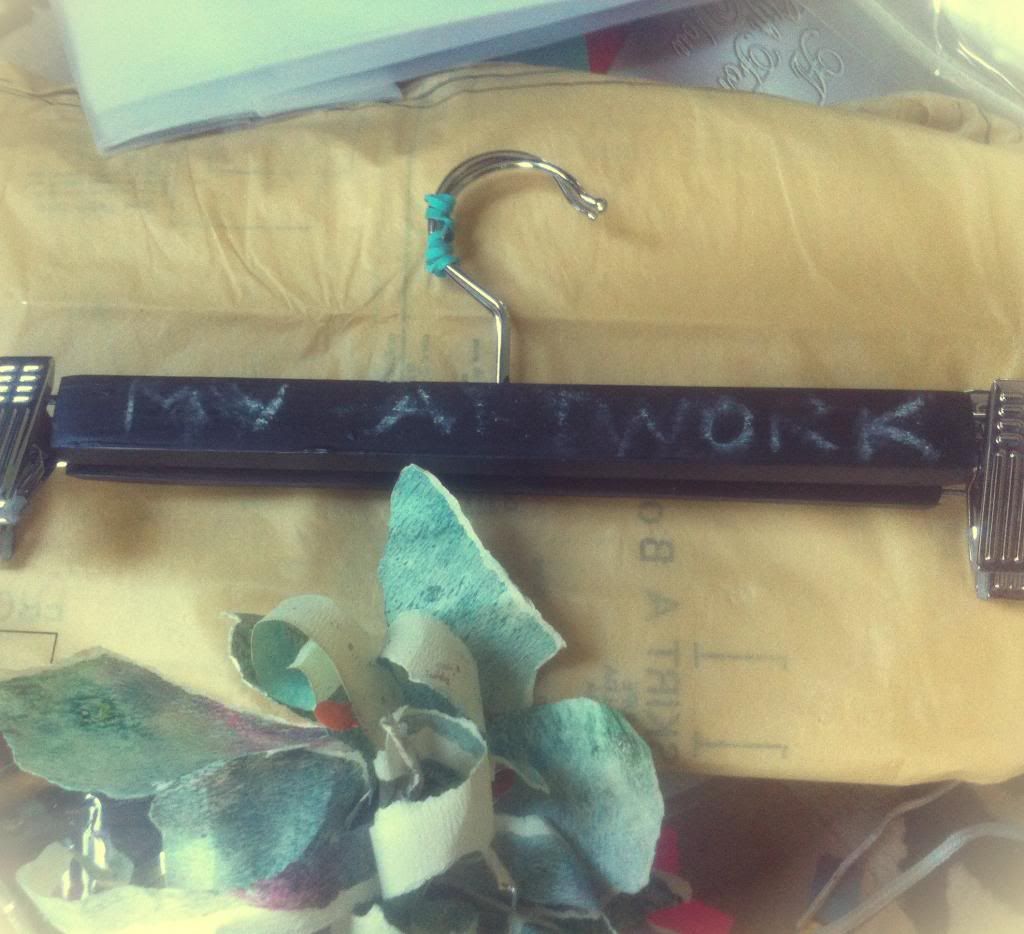 It's no surprise she's a talented artist who sells her lovely paintings in her
esty shop
.
Her seascape paintings are my absolute favorites.
What a treasure this box is for us!
We're enjoying this last weekend with our Grandma.
Going to parks, riding bikes (Thad helped Astair learn to ride without training wheels and she is beyond excited), and eating all you can eat chinese (the kids all loved that part the most).
I'm trying not to drive myself crazy with waiting. I've tied so many different things to help bring on labor and now I'm pretty much resigned to the fact that this baby isn't budging till she's ready.
So we'll wait some more.
And it will be ok.