Usually whenever I start posting back to back crafty projects on my blog it can only mean one thing: my house is a disaster and I'm avoiding the laundry.
Wait, I guess that's two things, isn't it? Well, they're all true. Thank God for babies. It's easy to forget how much constant attention they need and how much little attention the rest of your life gets during this baby phase. I guess they make us focus on what's eternally important, after all. Pretty sure heaven's not gonna have any dirty laundry. And I do love this newborn, all wrapped up in mommy's arms phase, but it's just hard to let some things go. Like long luxurious showers and afternoon naps and clothes all folded in neat little squares (has it really been almost an entire decade since I've experienced those??) But back to the crafting goodness...
Astair and I decided that "if you love it then you better put a bow on it". We threw a bow party. She made bows for her hair and I made bows for my thrifted blazer pockets. We even made Story her own little bow onesie (I'll be posting that soon, too). She's wearing it in a couple of these pictures. It's bow-licious.
And I'm going to quit typing and let the pictures talk because it's reeeally late and I'm pretty sure I need to go fold some clothes. And put bows on them.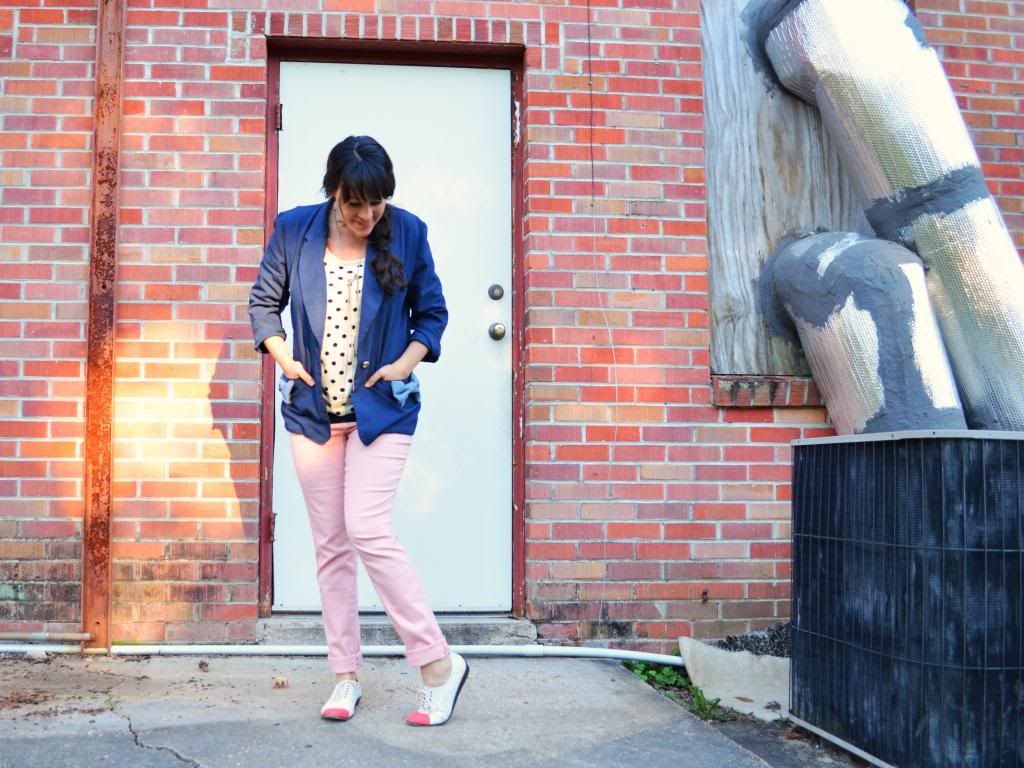 p.s. we took these pictures at the old church right across the street from our house. we take A LOT of pictures in front of that place. It's pretty special. It's been our family's backdrop for a few years now (you may recognize it in many of our photos). I kind of love it (but that doesn't mean I'll be putting any bows on it...)