Picture taken yesterday as we drove up to the ranch house: wildfire still raging nine miles south of our place in the Niobrara River Canyon


Thank you for your prayers!!
We're Praising God right now! Our home is standing, miraculously untouched by the fire!!
Sunday evening we evacuated to Valentine.
A backfire was started just a quarter mile from our place and we drove away, watching it burn and not knowing for sure if we would be returning to anything but ashes.
We packed the car with clothes and food, with little time to grab anything else.
Situations like this make you realize once again how trivial possessions are compared to the people you share them with.

The backfire that we drove across to evacuate. Only a quarter of a mile from our house and right next to our first meadow.

We drove past a mile of ranch trucks and volunteers.
Some faces I recognized as friends and neighbors. All of them volunteers, working tirelessly together to save homes and ranches.
And nearly all, like my brother, had been fighting fires for four days straight.
It was an incredible sight to see a whole community of people, unselfishly rising up to beat these flames.
We are so unbelievably thankful for for every one of them.

On our way back to the ranch, this is the pasture right next to our first meadow.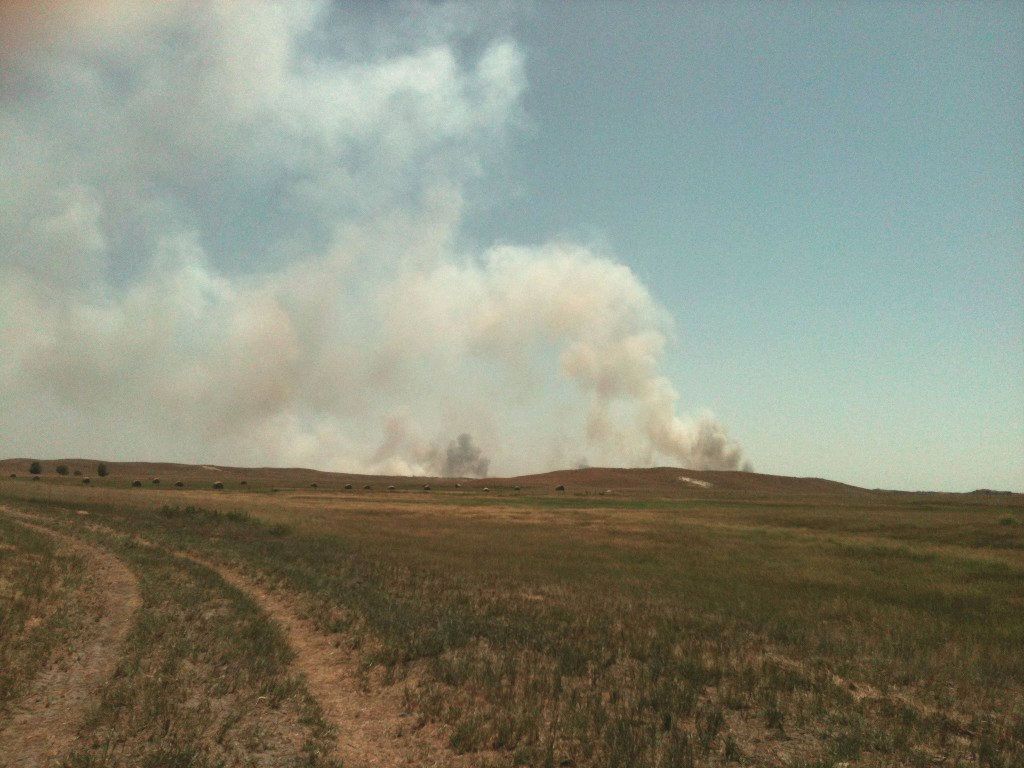 view of the Fairfiled Fire today from our place

southern view of the Niobrara River Canyon fire taken from the same location on our ranch

As of today, there are still two fires south of our place. Please continue to pray that these will be kept under control and that our firefighters will be able to rest.
Thank you! Prayer is powerful!!