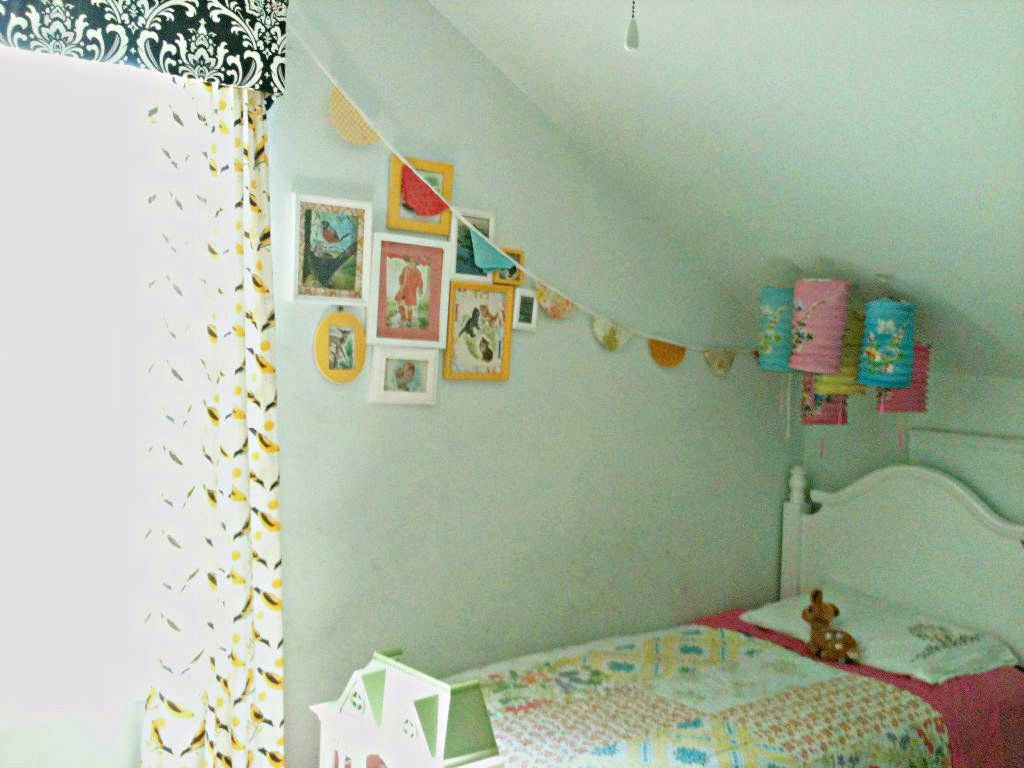 As miserable as the last trimester of pregnancy can get, there is one thing I always look forward to: the nesting stage.
My creative juices start flowing and combine those with that insane mothering drive that God was so genius to bless us waddling womb-heavy womenfolk with, it's amazing what gets accomplished.
Well, it usually is amazing, that is. The last time I was able to completely redecorate two rooms (here and here). This time I have four little ones all at intense stages with homeschooling thrown in the mix and I'm praying for that extra drive to kick in full throttle.
We have already leapt over one hurdle I was cringing over: Legend's transition into a big boy bed.
A couple weeks ago, Joel and I (mainly Joel) set up the boy's bunk bed and moved Boston into Thad's room. The bunk beds were a huge hit with the boys. Joel found a headboard and painted it white for Astair and we moved Legend into a big bed in Astair's room. He took to it right away and absolutely loves the fact that he's a big boy now. I shouldn't have been surprised--all of my kids have transitioned really well at two years old out of their cribs. They love the new freedom. It's been more work for us sometimes at bedtime, getting Legend to stay in his bed and nap time is a monster I'm still struggling to figure out with all the changes, but for the most part it's been a smooth transition.
I was nervous about how Astair would react to Boston (her twin) moving out, but she seemed really happy about sharing a room with her baby brother. I shouldn't have worried, she's such an easygoing girl. When her daddy put her bed together, she was so excited all she could do was giggle and glow from ear to ear. She had asked her daddy to paint her bed white and you would have thought it was Christmas to see her reaction. So precious. I wanted to make her half of the room feel special, so I hung vintage chinese lanterns and bunting. Simple but fun.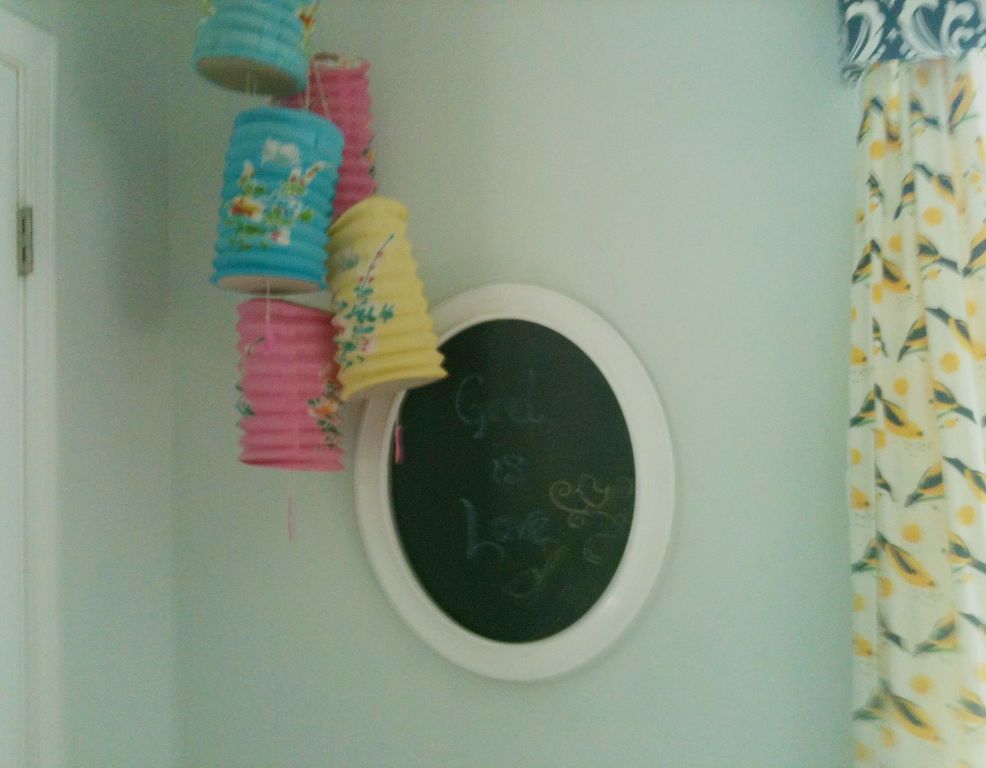 Legend's bed usually doesn't stay made for very long, he's always jumping in and out of it. While I was taking pictures he was playing in his bed. It's adorable to hear him talk about it. He has the cutest voice and such a big vocabulary. I just love this little guy. He's getting so big and I love to watch his adorable and sweet personality bloom but at the same time I get all mushy inside just thinking about my baby growing up. We don't have a rocker upstairs and I miss rocking him. I try to rock him in my arms on the edge of his bed, but it's just not the same. I'm on the look out for another rocking chair. I think I need it more than he does.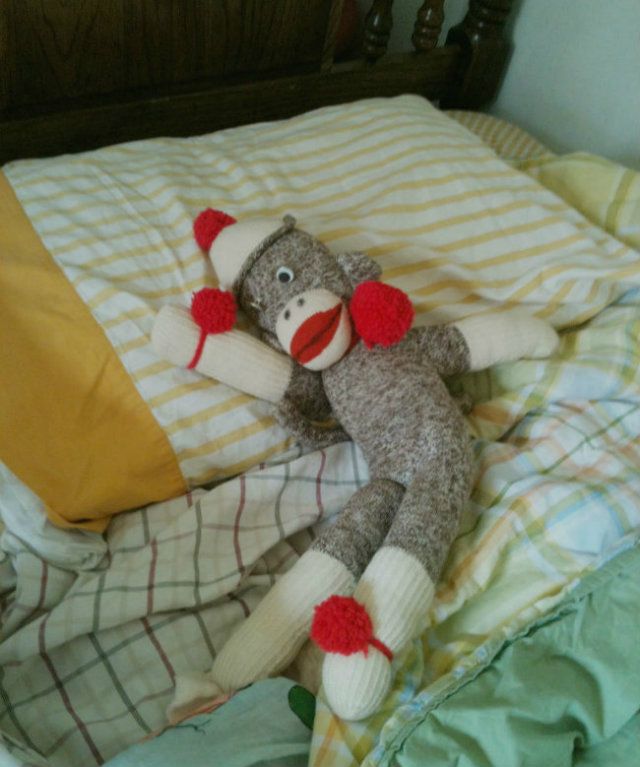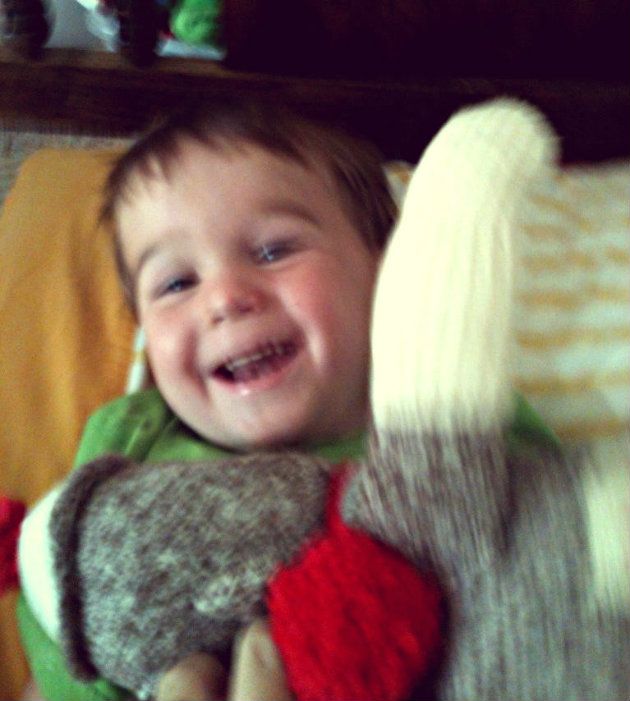 It was impossible to get a shot of this wiggle worm that wasn't blurry! (not to mention that I'm using an old camera phone...thou shalt not covet, thou shalt not covet)
And as for the boy's room--I'm happy with how it's coming together, too. Boston is sooo excited to get to share a bunk bed with his big brother. I'll have to add some pictures later, there's a few touches here and there that I still want to add.
And then it's on to Story's room! So many ideas are floating around in my head and it will take some serious nesting to get it accomplished...
Some serious nesting and some serious napping....